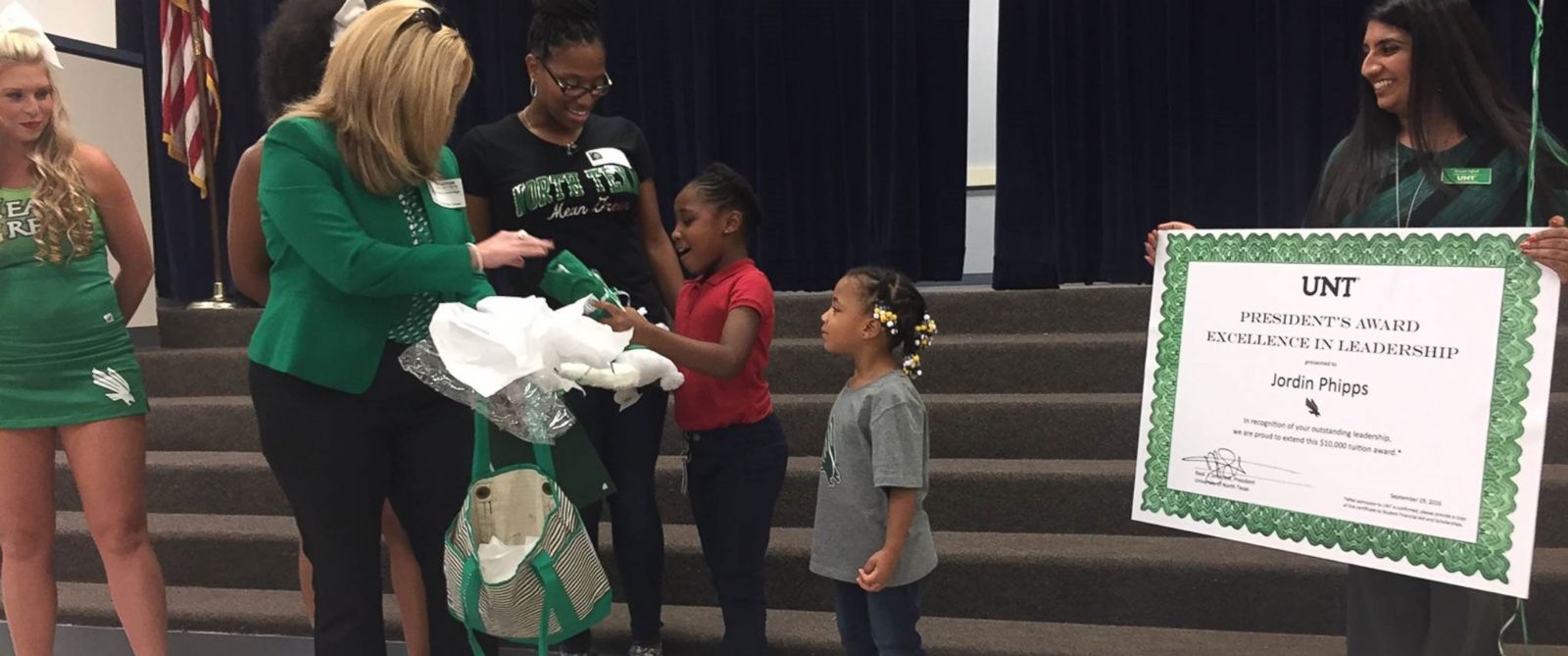 An eight-year-old girl has caught the eye of administrators at the University of North Texas and won herself a $10,000 scholarship to the school.
Jordin Phipps got the scholarship and early admittance because of a motivational video she was in.
Her mother, Nicole Smith, who is a North Texas University alum took the video of her daughter reciting her class' motivational catch phrase while wearing a university t-shirt.
"I am smart; I am a leader. Failure is not an option for me," Jordin confidently states in the video. "Success is only moments away… I have the attitude of a North Texas Eagle."Make a difference in the world around you.
source: TheGrio.com
8 Year Old Becomes Youngest Person Accepted To University Of North Texas  was originally published on praisecleveland.com