The death of a loved one is never easy to get over, but it is especially hard to grieve when they have been murdered. That feeling is unfortunately what Toya Wright is currently dealing with as she tries to make sense of the devastating murders of her two brothers this past July. Now, she opens up to PEOPLE magazine for an exclusive regarding the tragic turn of events.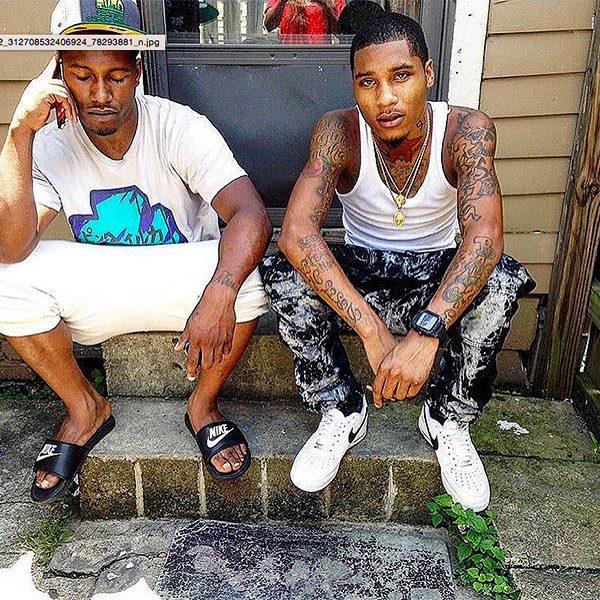 Imagine finding out that not one, but both of your brothers have been shot and killed. Reality star Toya Wright had to live that nightmare this summer and continues to relive it daily, as she tries to come to grips with losing her family and wondering why it had to happen.
In an exclusive with PEOPLE magazine, Wright gives her first in-depth interview since the murders took place, which also provides news about the current status of the case.
Some of the excerpts from the interview are below:
"I got a call from my sister-in-law and she was like, 'Your brothers just got shot,'" recalls Wright, who was hosting a party in Baton Rouge, Louisiana, at the time of the call. "The music was loud and I'm [thinking], this can't be real." Wright's brothers Ryan "Rudy" Johnson, 24, and Joshua "Fish" Johnson, 31, were discovered shot to death inside a car in New Orleans' seventh ward on July 31, according to police.
"It was the worst news ever," she says. "Murders happen every day and this is another dark night in New Orleans. You hear about stories like this all the time, but it doesn't really hit you until you get that call. It hits so close to home."
"We have not publicly identified a suspect or suspects in the case at this time," police spokesman Tyler Gamble tells PEOPLE. "The investigation is ongoing."
To read Toya Wright's full interview with PEOPLE magazine, the issue will hit newsstands on Friday. We continue to send our prayers and condolences to Toya and her family in this time of need.
Check out today's Top Stories here:
http://hellobeautiful.com/2016/08/18/monica-so-gone-challenge/
Toya Wright Opens Up To 'PEOPLE' Magazine About Her Brothers Murders  was originally published on hellobeautiful.com