Istanbul Airport Attack: 36 Dead, 147 Injured, Turkish Officials Say:
Gunshots, screams and explosions pierced the air Tuesday as three terrorists armed with bombs and guns killed at least 36 people at Istanbul Ataturk Airport in Turkey.
Witnesses described deadly carnage and crowds in a panic as the attackers struck one of the world's busiest airports.
At least 36 people were killed, Turkish Prime Minister Binali Yildirim said. An additional 147 people were wounded, Turkey's Justice Minister Bekir Bozdag said.
There was no immediate claim of responsibility.
Why Male Athletes Are Pulling Out Of The Olympics:
Watching the news, Dr. William Schaffner wanted to reach into his television set and give soccer player Hope Solo this message: "You have it all backward!"
"I do not accept being forced into making the decision between competing for my country and sacrificing the potential health of a child, or staying home and giving up my dreams and goals as an athlete," Solo told
Sports Illustrated
.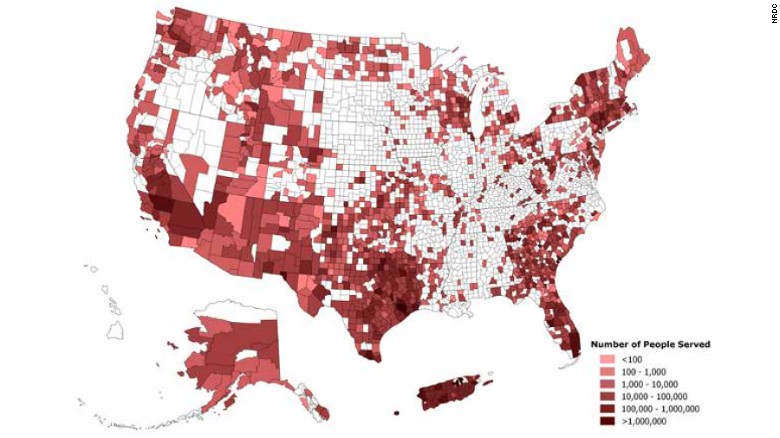 5,300 U.S. Water Systems Are In Violation Of Lead Rules:
Eighteen million Americans live in communities where the water systems are in violation of the law. Moreover, the federal agency in charge of making sure those systems are safe not only knows the issues exist, but it's done very little to stop them, according to a new report and information provided to CNN by multiple sources and water experts.
"Imagine a cop sitting, watching people run stop signs, and speed at 90 miles per hour in small communities and still doing absolutely nothing about it — knowing the people who are violating the law. And doing nothing. That's unfortunately what we have now," said Erik Olson, health program director at Natural Resources Defense Council, which analyzed the EPA's data for its report.
5 Things To Know For Your New Day — Wednesday, June 29  was originally published on praisecleveland.com