Want gospel news at your fingertips? Text BMORE to 52140 to join our text club!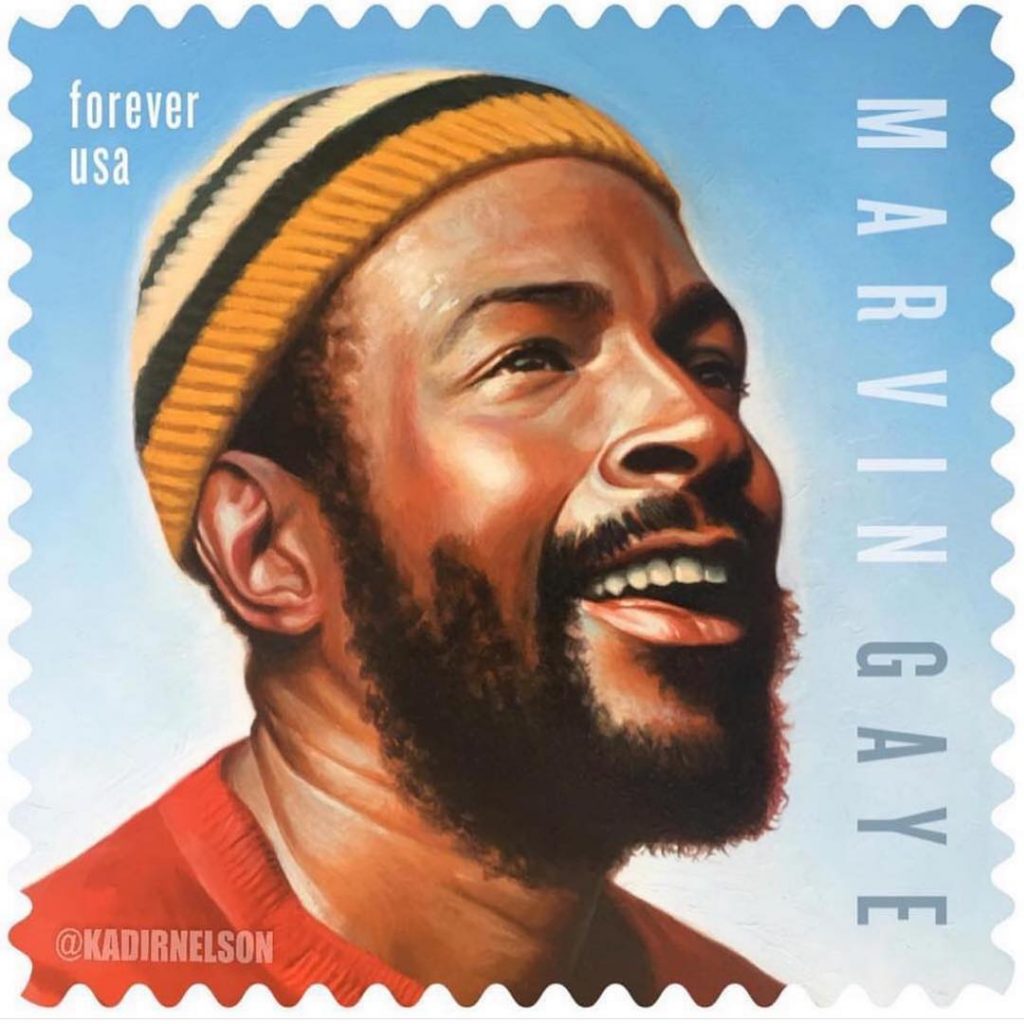 via bestclassicbands:
The United States Postal Service (U.S.P.S.) has announced that it will issue a Marvin Gaye commemorative stamp on April 2, 2019. The original Nov. 2018 announcement said, "With this new stamp in the Music Icons series, the U.S. Postal Service honors Marvin Gaye (1939-1984)—the 'Prince of Soul'—one of the most influential music performers of his generation.
The stamp design features a portrait of Gaye inspired by historic photographs. The stamp pane is designed to resemble a vintage 45 rpm record sleeve. One side of the pane includes the stamps, brief text about Gaye's legacy, and the image of a sliver of a record seeming to peek out the top of the sleeve. Another portrait of Gaye, also inspired by historic photographs, appears on the reverse along with the Music Icons series logo. Art director Derry Noyes designed the stamp pane with original art by Kadir Nelson."
Gaye, a Motown Records superstar starting in the early 1960s, had been the subject of a lobbying campaign by his family and fans, and a group called the Motown Alumni Association, since 2003. Petitions with signatures numbering in the thousands had been submitted to the U.S.P.S. pushing for a Gaye stamp. A resolution was passed by the Los Angeles City Council, former L.A. Mayor James Hahn and the L.A. County Board of Supervisors to get this unique and special honor for the deceased singer. (Gaye lived in Los Angeles after Motown moved its offices there from Detroit.)
Born Marvin Gay in Washington, D.C., the singer was signed to Motown's Tamla Records subsidiary and scored his first hit, "Stubborn Kind of Fellow," in 1962. His top 10 singles included "Pride and Joy," "How Sweet it Is (To Be Loved by You)," "Sexual Healing" and the #1 pop hits "I Heard It Through the Grapevine," "Let's Get it On," "Got to Give it Up (Part 1)."
CLICK HERE to read story
Marvin Gaye Stamp Coming From U.S.P.S.  was originally published on praisecleveland.com
Also On Praise 106.1: